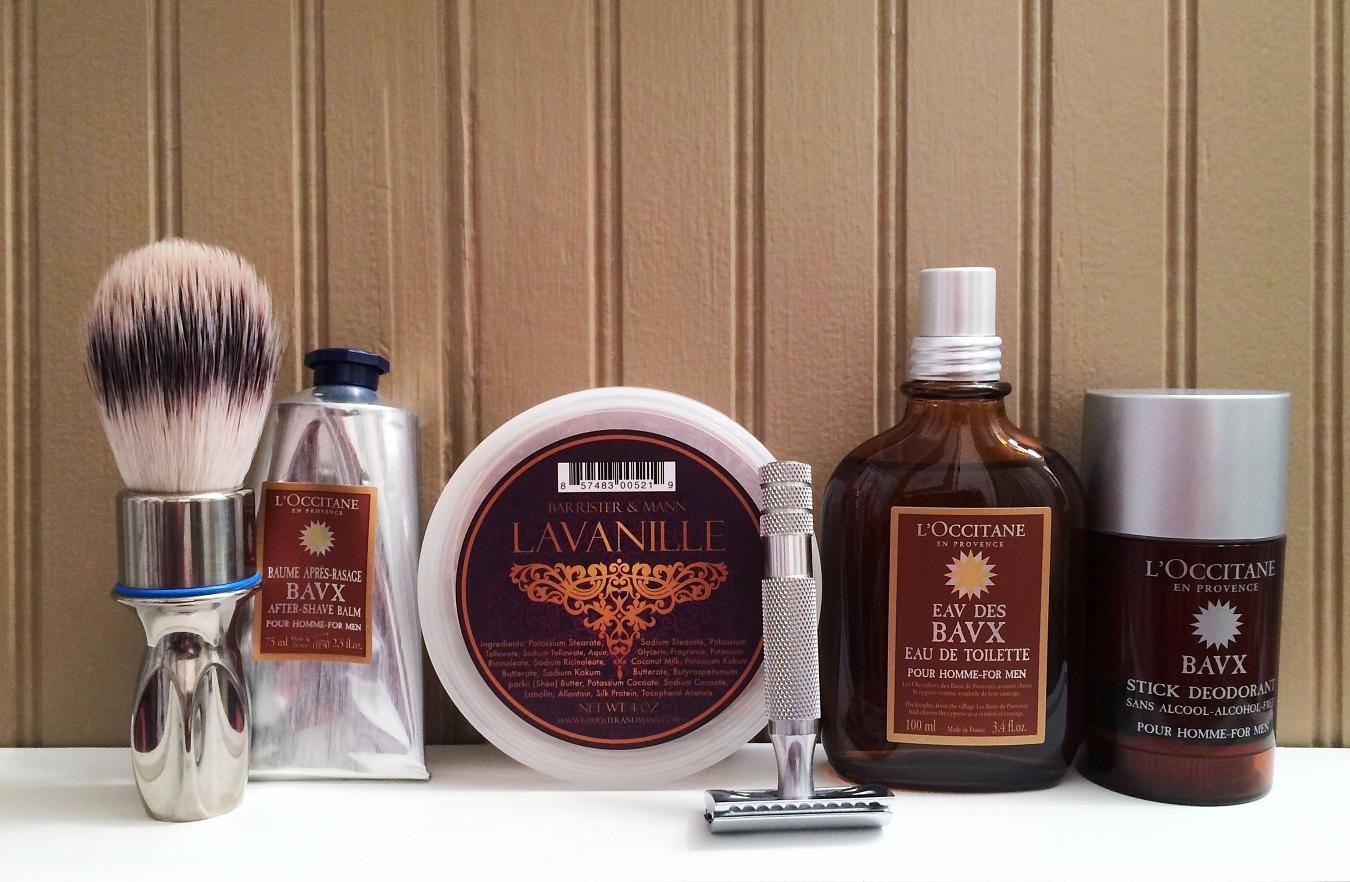 After trying the L'Occitane en Provence Eau des Baux #balm, #deo and #EdT yesterday, I had a thought to pair it with Barrister and Mann Lavanille - and that's what I did...
If you caught yesterday's SOTD where I extensively reviewed L'Occitane en Provence Eau des Baux then you know I just love the scent, and the performance was very nice as well. I had used Martin de Candre yesterday to "keep it French" as it were, but thought to myself afterwards that Barrister and Mann Lavanille or Vanille would make a great soap to pair with it... I figured since I was on a roll and loving the new software, I'd just give it a go today... Success! Lavanille does pair very nicely, but it's a bit in a different direction (see here for the full Lavanille review)... I'm thinking the #BarristerMann unobtainium in the form of Vanille (see here for the full Vanille review) would be even better as it doesn't have the scent "distractions" of the former. It's vanilla and just vanilla! I'll have to dig through my den for other compatible soaps, perhaps something woodsy...
Hardware today was the #Mühle #R89 razor with a #Feather blade on its fifth and last shave. The #BSB Shaving Brush made quick work of lathering the excellent suds in the #GTP scuttle and matched the razor finish (chrome) nicely for this shot. I was determined also to get a better picture of the #loccitane Eau des Baux goodies as I wasn't happy with yesterday's. I'm thinking the studio is next up. But I digress.
Awesome scent. Great performance. Pricey, but very nice. Read yesterday's review and go get some. You can thank me later.