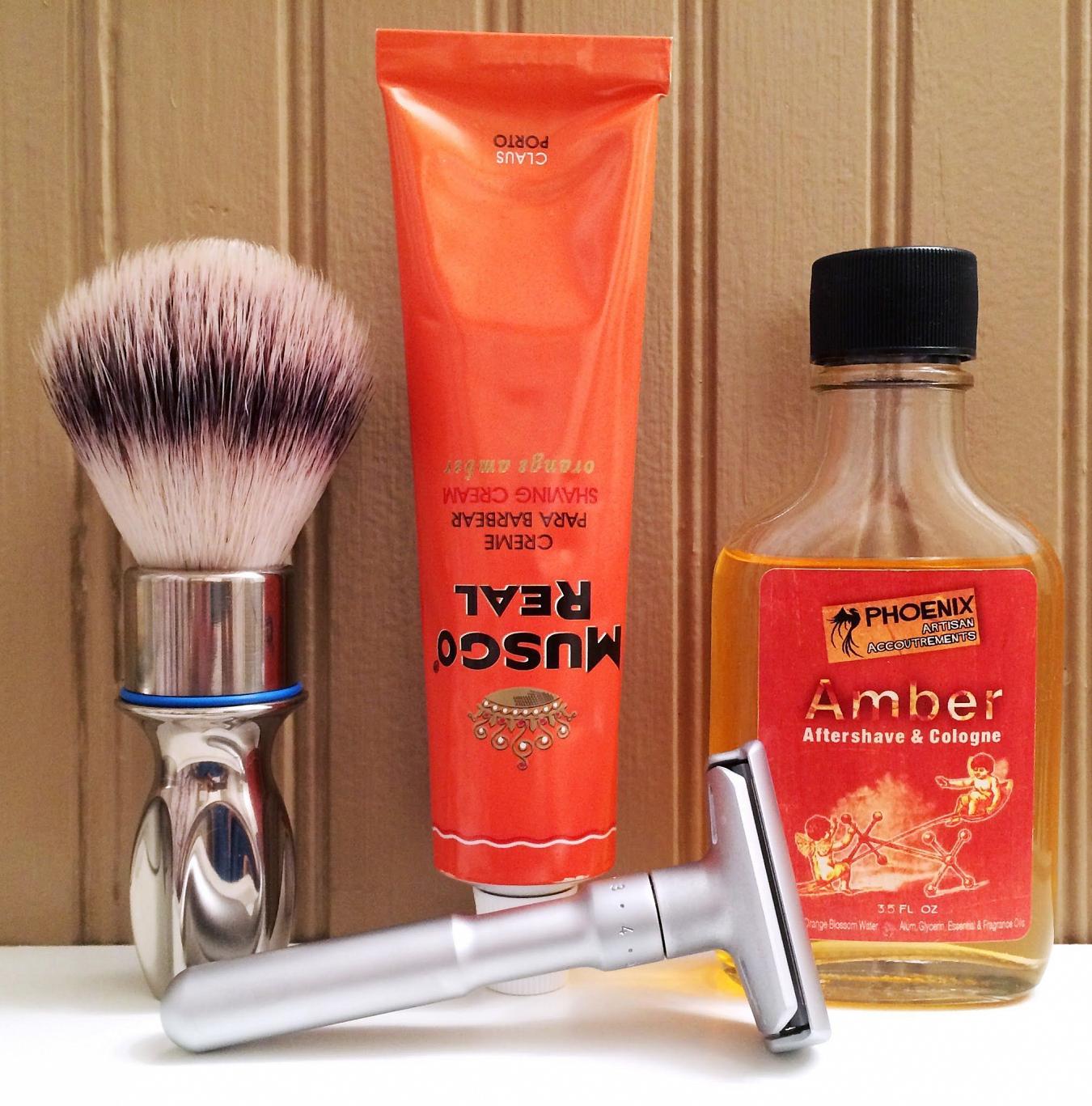 Shaving Product Review - Musgo Real "Orange Amber" and
Phoenix Artisan Accoutrements "Amber"
Today's SOTD was a lanolin-infused, amber-inspired tour de force by way of Musgo Real Orange Amber #cream and PAA Amber #aftershave!
I've reviewed this exact combination before (see here: http://tinyurl.com/nzlctke) as part of my #CreamWeek series... So I won't get into the particulars too much. In short, the cream's performance, like other Musgo Real creams (e.g. Classic scent: http://tinyurl.com/nnxsk8b) - is top-notch. It produces copious amounts of ridiculously slick, yogurty lather with oodles of cushion.
As for scent, the Orange Amber is very nice. The orange isn't sweet; rather it's more on the tangy, bitter side because of the mandarin orange and bergamot used. While I definitely pick it up, it serves more to temper the main star of the scent - the musky amber.
The #PAA Amber aftershave is among my favorites of the PAA aftershave scents. The scent is a perfect pairing with similar warm, citrusy, musky and totally "amber" notes. The face feel is top notch - like pretty much any PAA aftershave.
Hardware today consisted of the #Merkur #Futur razor fitted with a #PolSilver blade on shave three, the #BSB Shaving Brush and #GTP scuttle to keep the awesome lather contained and warm.
A lovely shave by an excellent pair of software; I had a real hankerin' for amber today and it paid off handsomely. If you haven't tried Musgo Real yet; definitely consider it (or any of the other excellent Portuguese creams). With the inclusion of lanolin, they provide a very nice face feel not unlike Mitchell's Wool Fat (MWF) soap - but likely easier to lather and in a wide variety of scents.