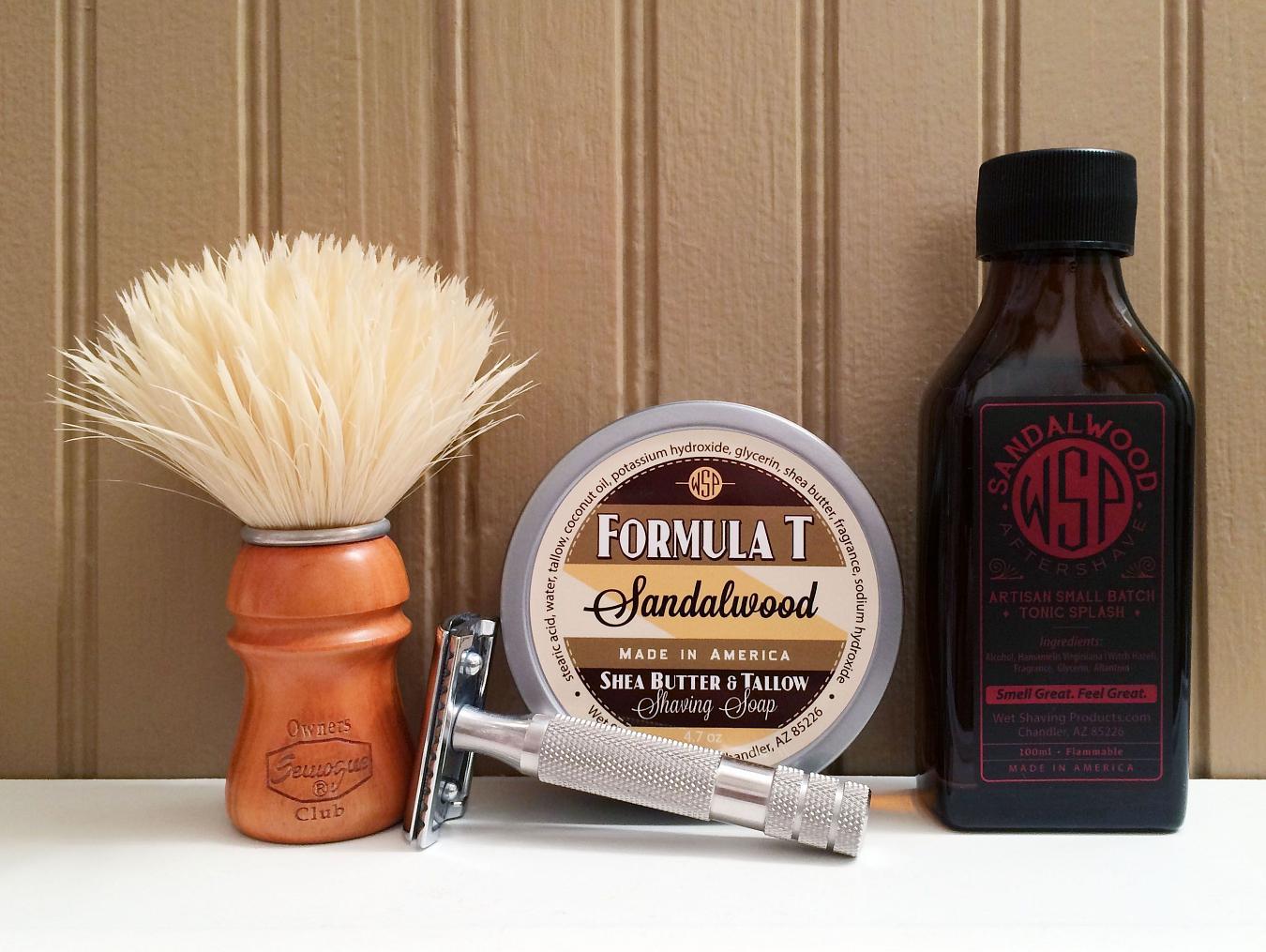 Value (Cost, Packaging and Performance)
Lather (Density, Glide and Feel)
Post-shave (Healing, Moisture and Feel)
Scent (Quality, Strength and Longevity)
Each bar has three metrics, each representing 33% of the total (11% = below-avg, 22% = avg, 33% = above-avg, except cost)
Who's got wood? Sandalwood, that is... If you're a connoisseur of this scent, grab the Wet Shaving Products Sandalwood #soap and #aftershave version as it's authentic and woodsy - as it should be.
For this review, I won't get into the performance of the soap too much. I did an extensive review of Black Amber Vanille which you can check out for more details. Long and short of it is that it's a very nice performer for the money. Not top tier, but better than average, certainly. So let's talk about the scent specifically and the aftershave in general, which is really what differs here.
A much truer sandalwood fragrance. Instead of offering you a floral sandalwood, we kept true to the woody and sensual smell of sandalwood.
There are a lot of sandalwood offerings out there. Most of the mass-produced, commercial offerings tend to smell the same - somewhat artificial or synthetic and weak. There's also the sweeter Indian and Hawaiian varieties. Sandalwood is none of those. While it's the more traditional, woodsy vibe of the former it's not so artificial. It smells like a true sandalwood should. There's not much else in the accord other than the sandalwood note, so it's for the purists out there - and thankfully, it was chosen well. The scent strength is a medium on both the soap and aftershave (a little more robust on the latter) so as not to overwhelm. As for the longevity, I honestly hoped for more. I detected the scent for just a few hours. Longer than their Creed inspired scents, but less than the others. Frankly, it's a little surprising as sandalwood is often used as a base in a lot of scents.
Sandalwood as a scent also offers numerous benefits worth checking out.
Hardware today consisted of the #Merkur #23c razor with a #Feather blade on shave three. The #SOC had its way with the soap and produced a fine, warm lather in the #GTP scuttle. I definitely recommend sticking to stiffer bristled brushes with these soaps.
As an appreciator of proper sandalwoods, Sandalwood is a fine exemplar of how it should smell. Performance of the soap and aftershave are quite good and represent good value. I've got a few more #wsp_shaving flavors to work through, so stay tuned as I continue to review them in the coming days!