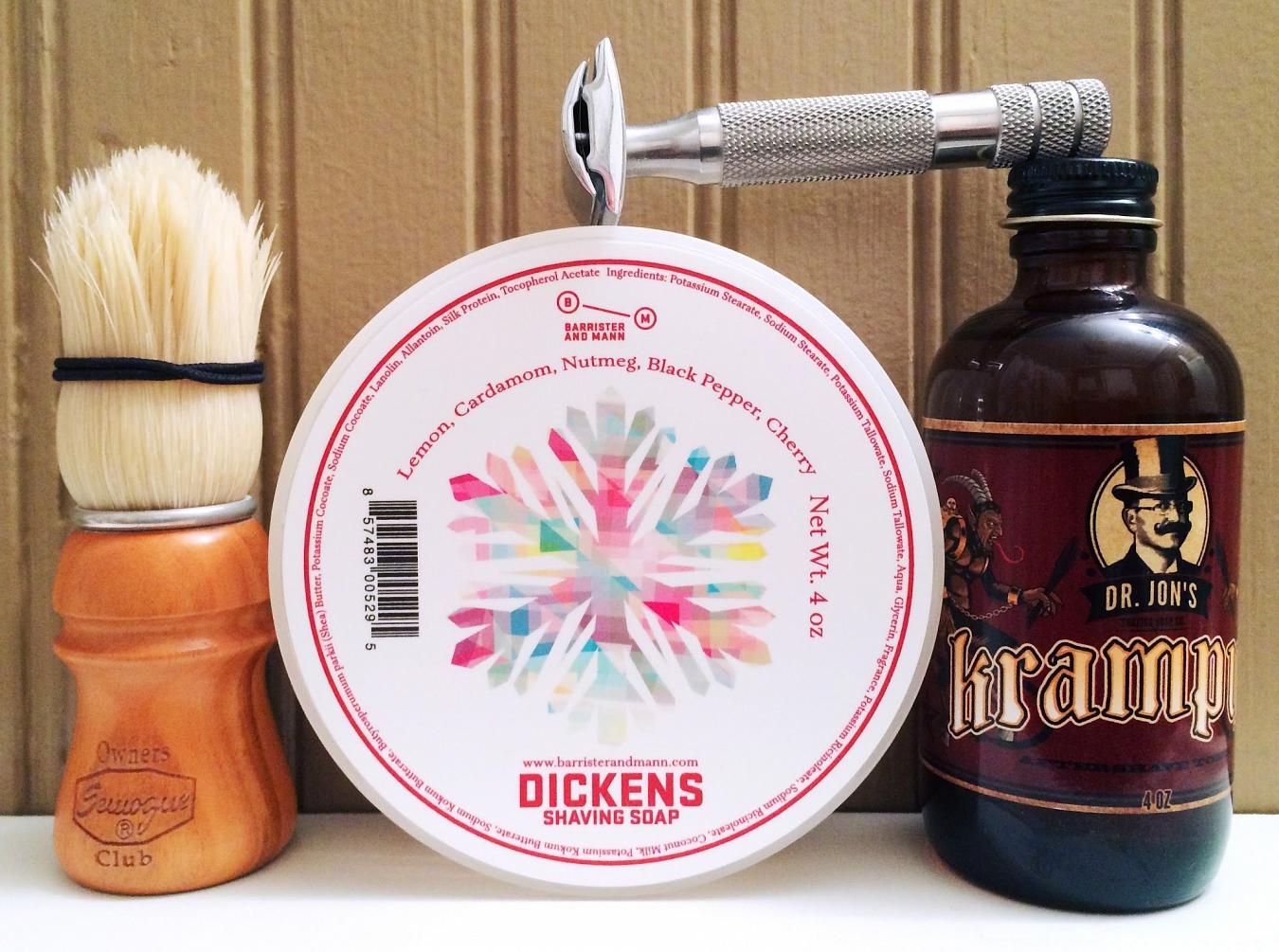 Shaving Product Review - Barrister and Mann "Dickens" and
Dr. Jons Shaving Soap Co. "Krampus"
Holiday overload SOTD with Barrister and Mann Dickens and Dr. Jon's Shaving Soap Co. Krampus #aftershave!
I've reviewed each product separately; both #BarristerMann Dickens (http://tinyurl.com/pvj7l2s) and #DrJonsSoapCo Krampus (http://tinyurl.com/pssysj4) so do check those out for more information. This pairing actually works very well together - with the lemony, cherry notes of Dickens pairing with the berry vibe of Krampus with all-around notes of spice and warmth!
Hardware today was my trusty #Mühle #R89 razor sporting (what else) a #PolSilver blade on shave five - the (bound) #SOC brush took care of business in the #GTP scuttle.
A lovely shave today with two excellent artisan products! Two different scent profiles that went very well together, fusing all the smells of the holidays into a scent extravaganza! I highly recommend both of them.