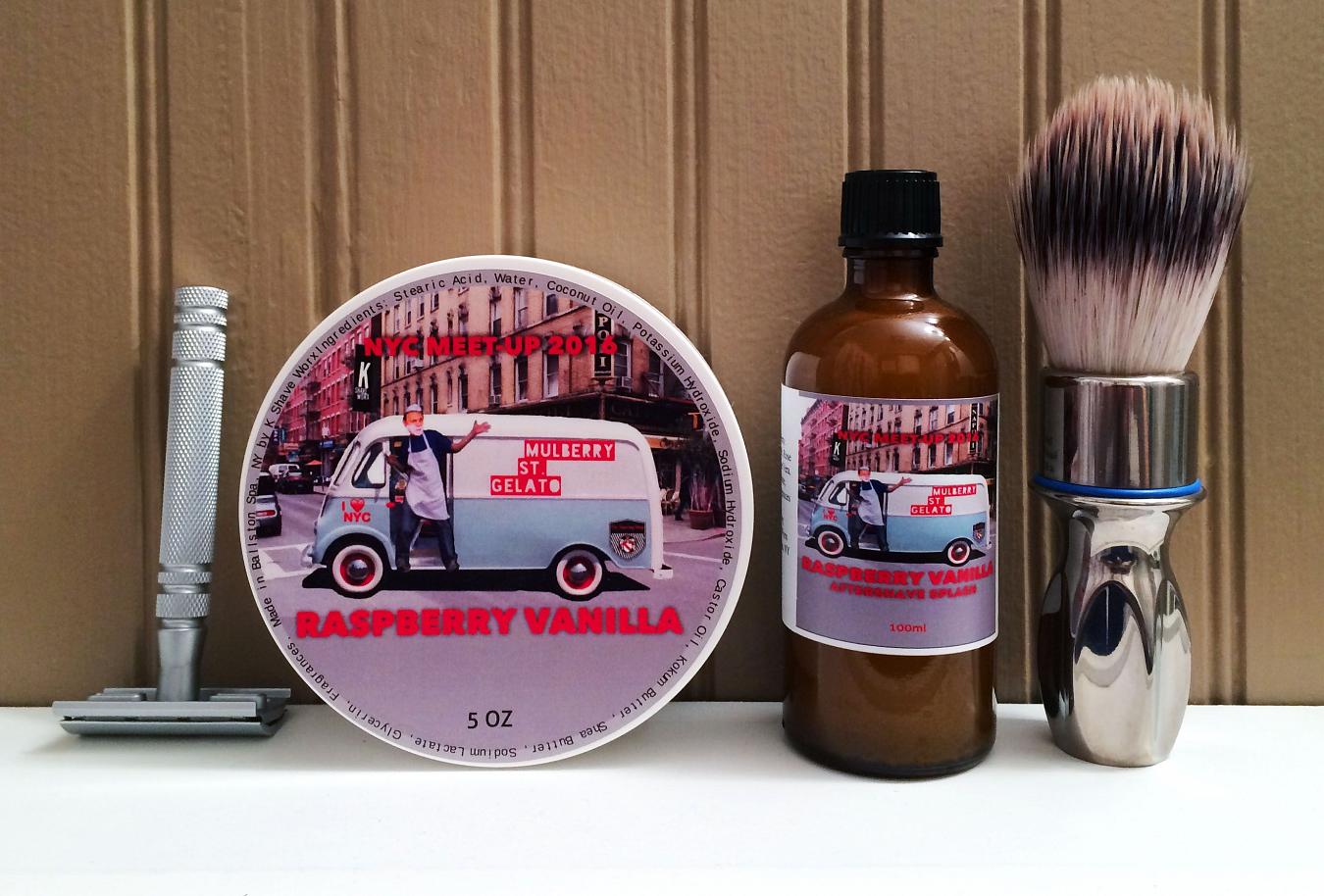 Shaving Product Review - K Shave Worx "Raspberry Vanilla"
Today's SOTD is courtesy of the August 2016 NYC Meet-Up #soap and #aftershave by K Shave Worx called Raspberry Vanilla (Mulberry St. Gelato)!
I've actually done an extensive review of Raspberry Vanilla from the #KShaveWorx team before, so I won't repeat that today. I had a hankering for something I hadn't used in a while today, and this caught my eye in the den. Great performance, super slick. Very nice face feel at the end of it.
Hardware today consisted of the shimmed #Feather AS-D2 razor with a #PolSilver blade on shave three. The #BSB Shaving Brush whipped up the immense pile of suds in the #GTP scuttle.
An easy, breezy shave today - the only caveat was that I didn't shake the water from the brush enough and ended up with a rather plentiful, fluffy, somewhat runny lather - rather than the more typical, creamy lather that can be had from this soap. Still, a great shave was had!