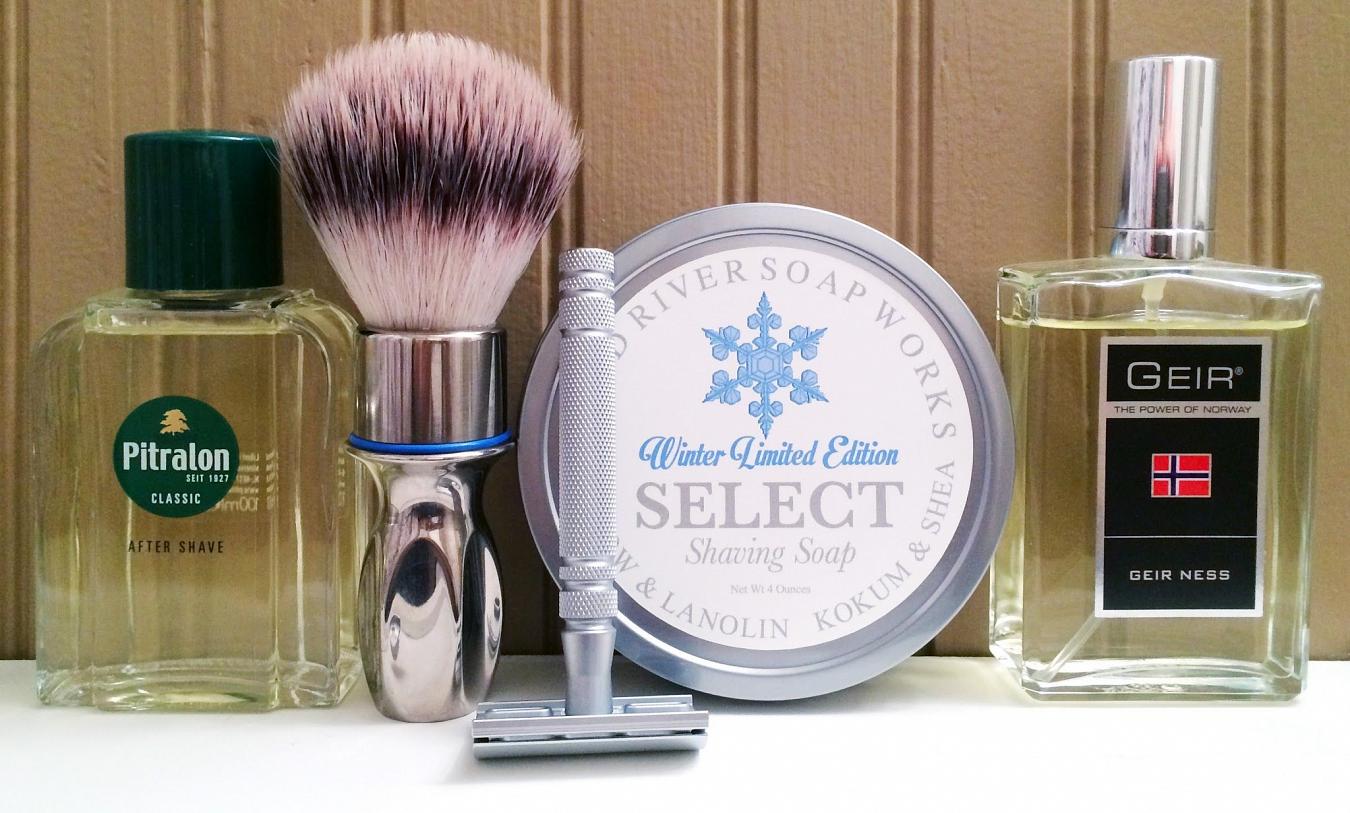 Shaving Product Review - Cold River Soap Works "Winter LE" and
Pitralon "Classic" and
Laila "Geir Ness"
Experience the wintery outdoors with this SOTD - featuring Cold River Soap Works Winter LE #soap, Pitralon Classic #aftershave and Geir Ness #EdP!
I've actually reviewed these products extensively before, so check those out... The #coldriversoap Winter LE (http://tinyurl.com/p3b5tdf) and #GeirNess (http://tinyurl.com/osefs8s) along with a first impression as well (http://tinyurl.com/qhgk7rx)! Long story short; primarily woodsy vibes with balsam, cedar and more. The perfect start and finish to the product that I will review here... Pitralon Classic aftershave!
I picked up this bottle of Pitralon Classic while I was in Germany, in a drugstore. I had to! It was right there on the shelf along with the Tabac, Speick, Weleda and other goodies. It's been taunting me over my last several trips. And why not? It's a tried-and-true classic, as fresh as you can get and super economical (
The scent is actually rather complex as described, with green notes, lemon, bergamot, mandarin, lavender and pineapple up top, sage, pepper, coriander, cyclamen, rose, lily of the valley, jasmine, orchid, iris and cloves at the heart and cedar wood, vetiver, patchouli, sandalwood, leather, oakmoss and musk as the base. But you can pretty much sum it all up in one word... Cedar. Unashamedly cedar, using natural oil. That is the strongest note to come forward. I wouldn't use it as a cologne per se; while it does last a little longer than average, it's not an all-day scent by any stretch. Here are the ingredients:
Alcohol, aqua, parfum, menthol, panthenol, PEG-60 castor oil, lactic acid, limonene, sodium lactate, linalool, coumarin, alpha-isomethyl ionene, citral, eugenol, citronellol, geraniol, benzyl benzoate, CI 47005, CI 15510, CI 19140
The face feel is quite pleasant. Subtly moisturizing because of the panthenol and castor oil without being tacky, with a tingly, cooling sensation by way of the menthol. Many of the other ingredients contribute to the scent; plus a one for preservation and a few for coloring. Fairly natural, despite some of the chemical names.
Hardware today included my #Feather AS-D2 razor fitted with a fresh, shimmed #PolSilver blade - making for an effortless BBS- result, and the #BSB Shaving Brush made quick work of whipping up the goods in the #GTP scuttle, which kept the lather pleasantly warm throughout the shave.
A really love winter shave today, gents! All fantastic products with an overriding woodsy (mostly balsam, cedar, fir) vibe. My face feels great, and I love the wintery woods I picture in my nose as a result!