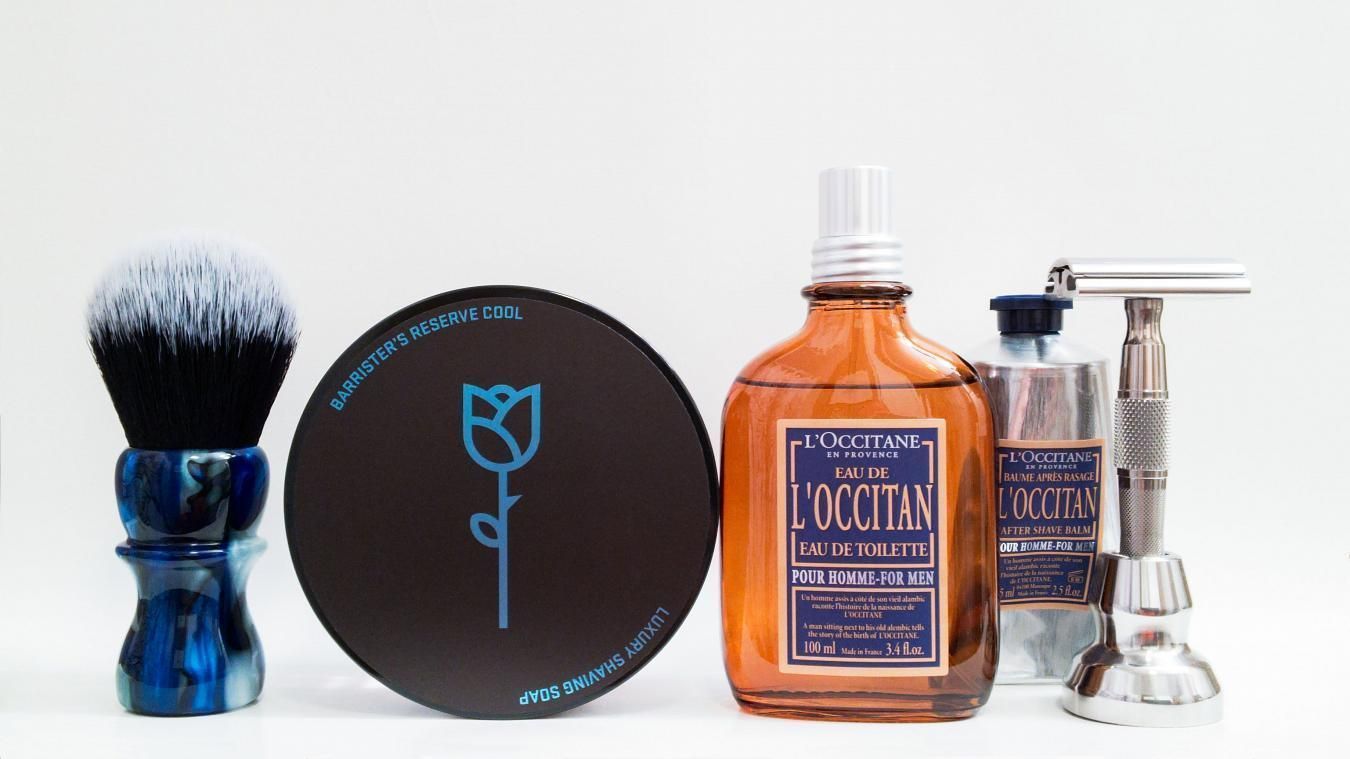 Value (Cost, Packaging and Performance)
Lather (Density, Glide and Feel)
Post-shave (Healing, Moisture and Feel)
Scent (Quality, Strength and Longevity)
Each bar has three metrics, each representing 33% of the total (11% = below-avg, 22% = avg, 33% = above-avg, except cost)
Some best-of-breed software by way of Barrister's Reserve Cool #soap and L'Occitane en Provence Eau de L'Occitan #balm and #deo!
As clean and versatile scents go, Barrister's Reserve: Cool is refreshingly crisp. Based on a classic Italian barbershop staple, notes of bergamot, lemon, and lavender combine for a bracing, invigorating scent versatile enough to wear with your favorite cologne.
On the surface, it seems a bit of an odd pairing as far as the Barrister's Reserve by #barristermann soap goes, since I have the matching aftershave... But I wanted to use the other half of the equation - the goodies from #loccitane - which are only missing a soap. So here we are. It's not that big of a stretch really, as both contain lavender, at least... I actually reviewed Barrister's Reserve Cool and also L'Occitane en Provence Eau de L'Occitan before, so check those out for the low down on the software. Every last one a top tier performer.
Hardware was the #TimelessRazor "mild edition" with a #Stork handle and a #PolSilver blade on shave five... End of the road for this one. The custom #WildWestBrushworks brush did the business of whipping up the extremely dense lather in the #GTP scuttle.
A fantastic shave with equally fantastic products. I have no reservations recommending any of them and you can grab some of these products here...
You can order online direct from L'Occitane en Provence:
Or through Amazon (where it's also highly rated) here: