Date:
July 25, 2018 (Wednesday) 11:00am EDT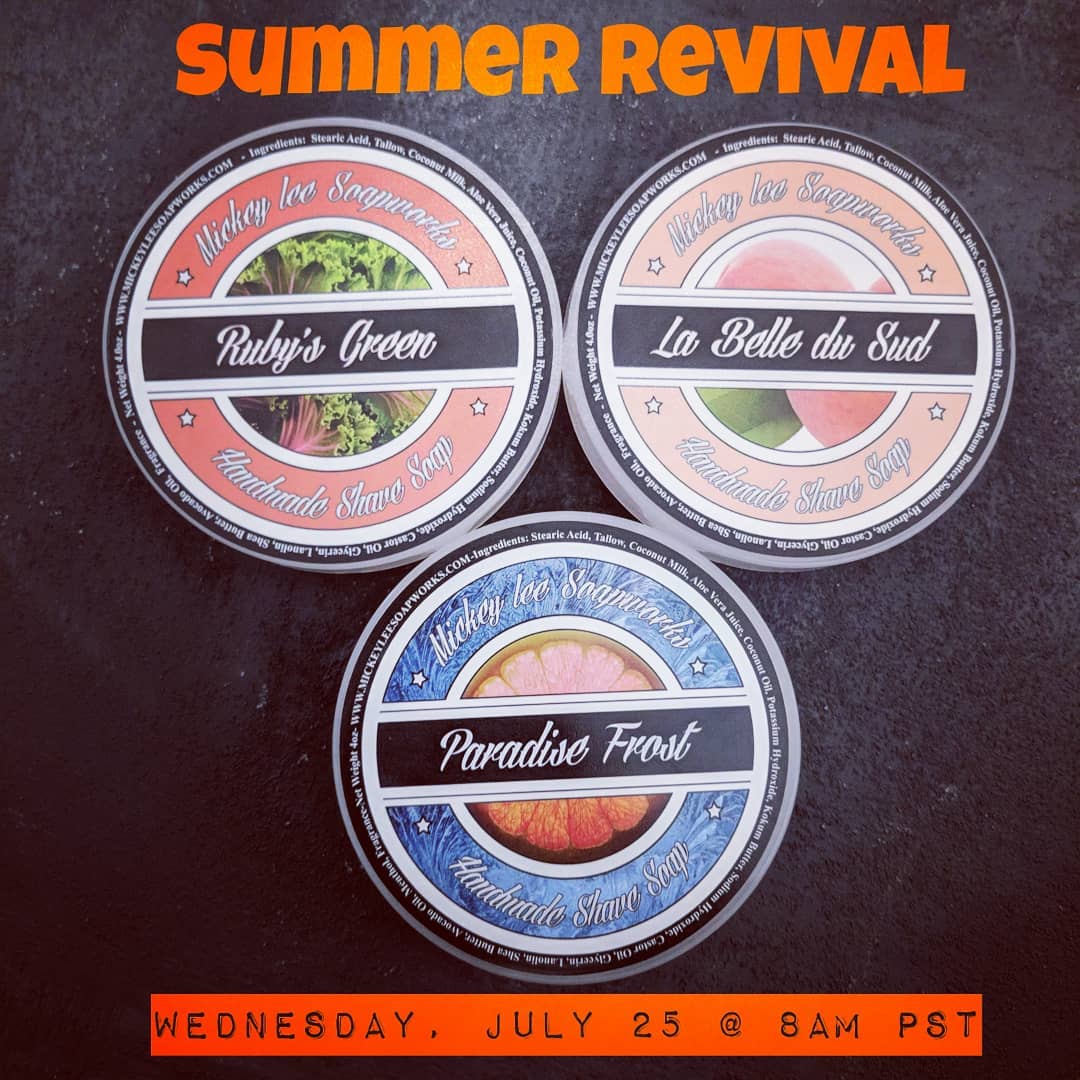 Generally available on July 25, 2018 @ 11am EDT
Small batches of soaps and aftershaves - once they're gone, they're gone permanently! Ruby's Green, La Belle du Sud and Paradise Frost.
Also making a comeback is Pantie Dropper! A Drakkar Noir scent. The original was a straight dupe (FO or Fragrance Oil) of Drakkar Noir while the later, Limited Edition Agora Xyrisma was mixed in-house. This new Pantie Dropper will essentially be the latter, re-labeled and generally available as part of the permanent lineup!