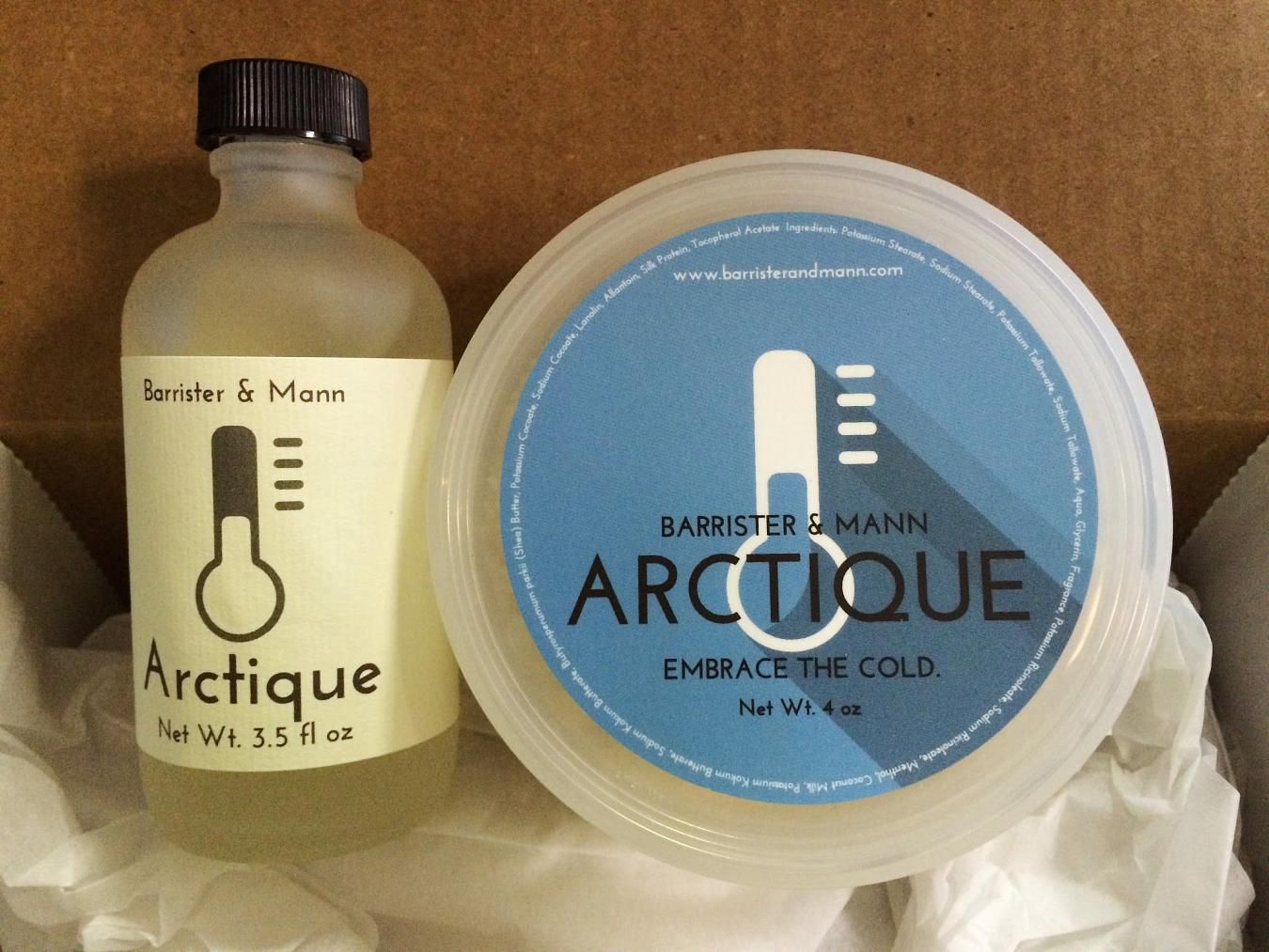 Shaving Product First Impression - Barrister and Mann "Arctique"
Monday Mega #Mailcall (part one). For this we have Barrister and Mann's new and improved (limited edition) Arctique #soap and #aftershave! Think cold - very, very cold. Nothing more, nothing less.
Being a dedicated, nay, incorrigible menth-head - my fate was sealed. Deciding to take one for the team as well, there was no way I was going to pass up this new product from #BarristerMann which is appropriately called Arctique.
Being a limited edition, released on July 21, 2015 - it was first come, first served - and this year's batch of soap (150 tubs) is already sold out (as of the 23rd) - I ordered mine on release day, whew! There's still some aftershave left.
There's not much "scent" here... But it smells cold. Very, very cold. Menthol almost as pure as majestic Colombian flake - sitting atop Mount Everest - cut with hints of peppermint and black pepper. This is going to be fun, boys. I plan to use it in the morning and will report back then!
I dabbed a little of the aftershave on my cheek and I can definitely feel it... It's also making my eye tweak a bit! Giggity giggity goo!
The packaging is very nice - simple and professional. The 3.5oz. of aftershave is in a frosted glass bottle with a paper label, the 4oz. of soap in a translucent/clear plastic tub (with room to spare). The warning label on the aftershave is awesome:
"Warning: Extremely cold. Do not allow to come into contact with eyes, mucous membranes volcanoes or the sun. If Arctique comes into contact with any of these areas, flush with warm water and prepare for the oncoming ice age."