Date:
March 14, 2018 (Wednesday) 1:00pm EDT

to

March 15, 2018 (Thursday) 12:45pm EDT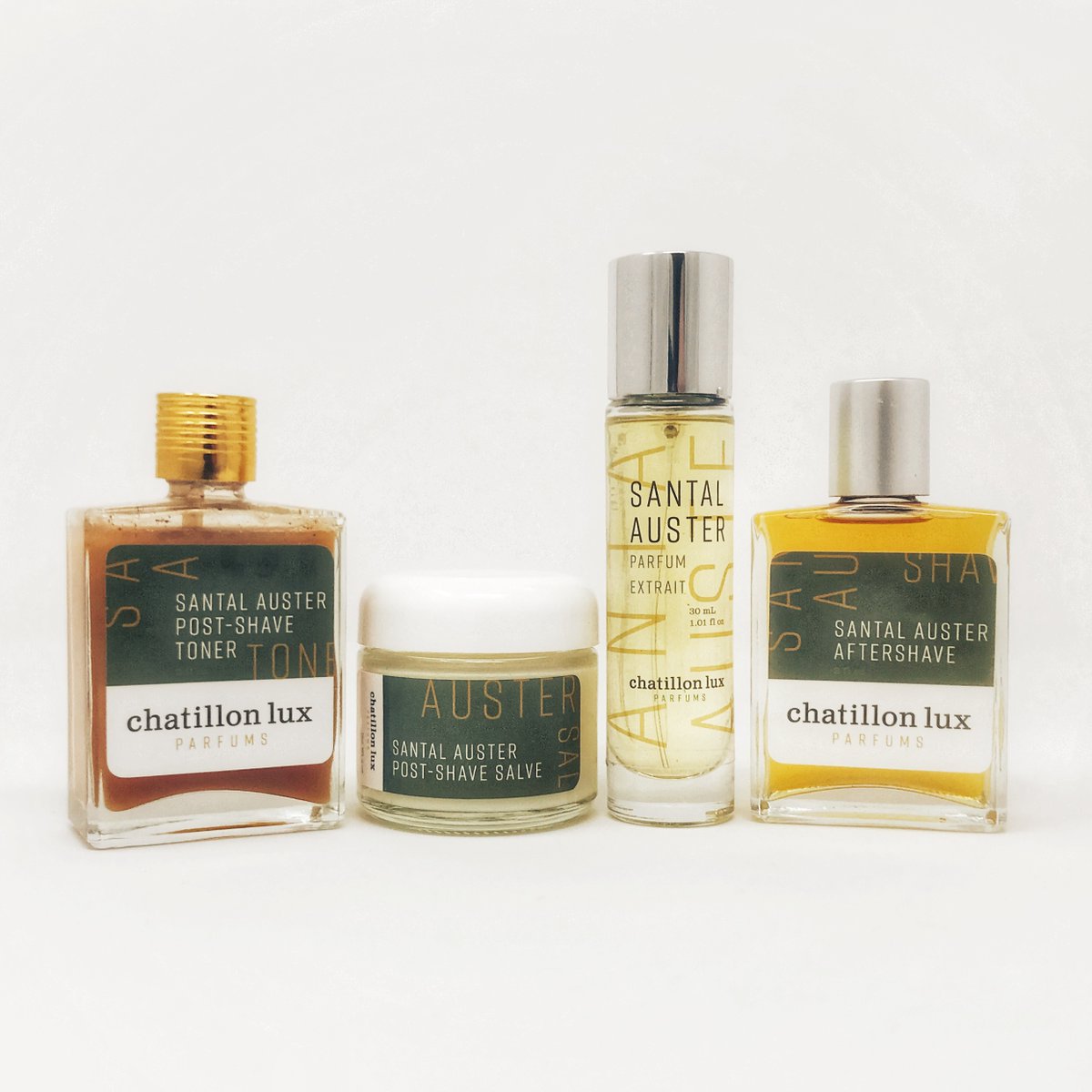 Generally available on March 14, 2018 at 1pm EST.
To be released is a full line in the Chatillon Lux scent of Santal Auster including Aftershave, Post-shave Toner, Post-shave Salve and Parfum Extrait. A matching soap will also be available through Declaration Grooming in the "special occasion base" codenamed Icarus which "adds to the signature slickness and then goes leaps and bounds ahead on post-shave feel."
It should be noted that the Post-shave Toner will be in the new formulation, which is explained here.
Prices will be parfum extrait - $90, aftershave and toner - $20, salve - $15 and soap - $31. More on Project Icarus soap for the curious.
The sandalwood scent of the Santal Auster shaving products is getting perfected to really shine in the soap base as well as our aftershave products (all sold in the domestic United States through Declaration Grooming, in Canada and worldwide through Top of the Chain and Canadian Blade Co) in a one-time release. Once it's gone its gone). I am putting together special packaging for my products, plus extra special packaging for the Santal Auster Parfum Extrait (building upon the sandalwood accord used in the shaving products by enhancing it with oud, opoponax, styrax, amyris, patchouli and castoreum).