Date:
May 4, 2019 (Saturday) 12:00pm EDT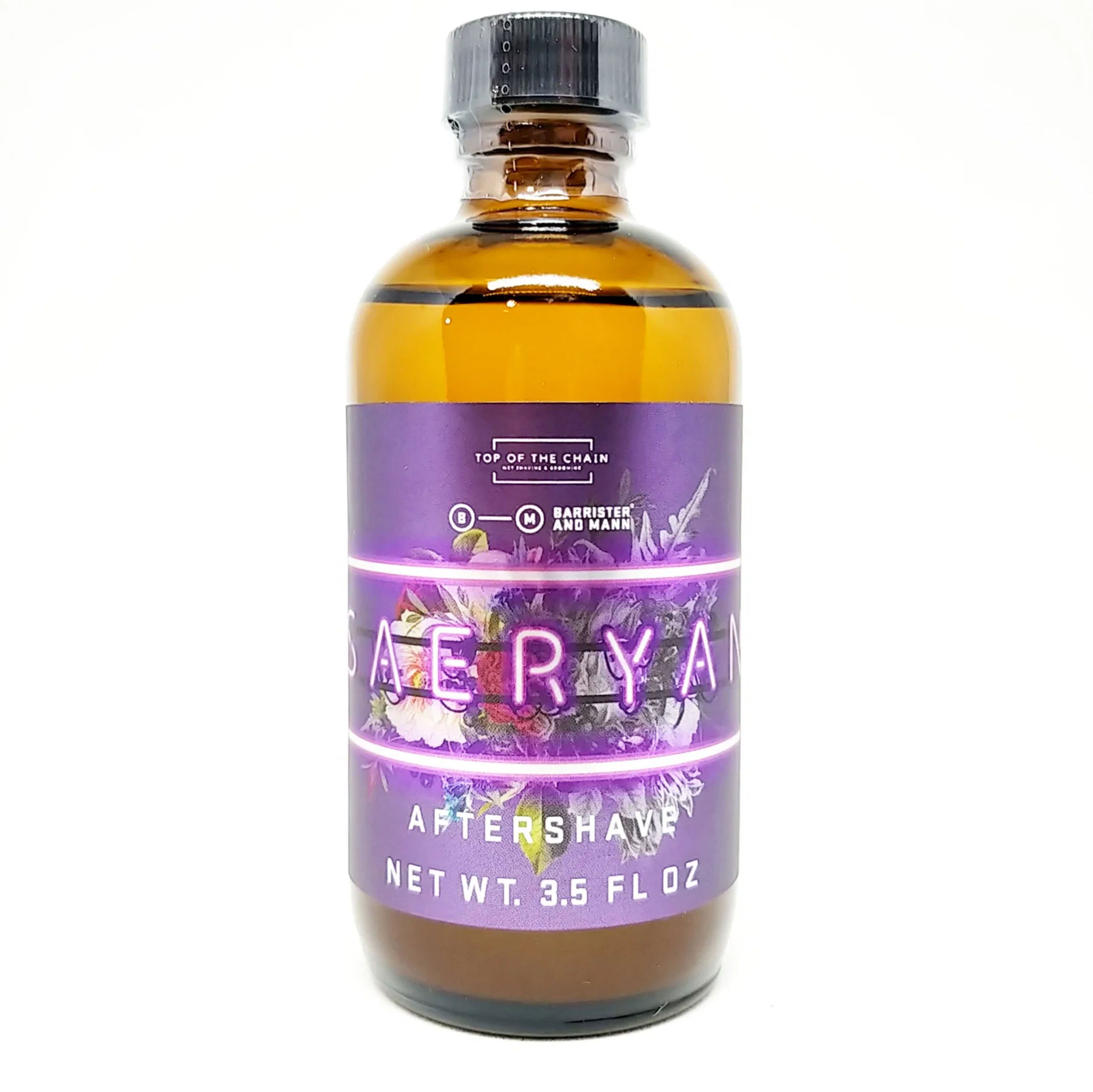 Generally available on May 4, 2019.
This is a re-release of Barrister and Mann Saeryan which hasn't been sold since its debut in March 2014 - now with a matching splash and exclusive to Top of the Chain in Canada.
There are some scents whose profiles are so difficult to describe that all but the haughtiest perfume critics shrink away in fear. These fragrances fascinate and bewitch simply by the nature of their very indefinability. Like olfactory ghosts, they wend their way through our daily lives, strikingly familiar, yet completely without form.

Violet is one of these.

Some describe it as "candy floral" or "spicy flowers," but, to us, it smells simply of Springtime. To that end, Barrister and Mann blended ethereally beautiful facets of violet, clover, petitgrain, bergamot, and hops to create a crisp, slightly bitter citrus floral scent that invokes memories of cool, quiet Sunday mornings spent drinking tea in the sunshine. Sparkling and elegant, Saeryan is a soap best reserved for when you want to feel your very finest.